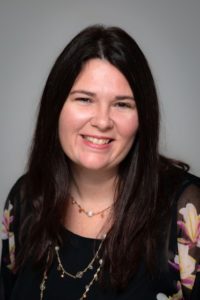 Leadership and Coaching Academy (LCA) provides professional services such as one-on-one coaching, group coaching, personal and professional development workshops, course creation, and course delivery. Kimberly O'Brien, the owner of LCA, is a certified professional coach with the International Coaching Federation, the highest authority in the coaching profession. She is also certified to administer and interpret DISC personality assessments and offers team building workshops to help strengthen interpersonal relationships and help team members get to know each other on a deeper level.
LCA believes in the importance of investing in the next generation and offers leadership training programs and coaching for youth as well. Scholarships are available to Renfrew County residents who do not have the financial means to register.
Kimberly is a CompTia certified professional instructor with 20 years of experience in the learning field. She has traveled across Canada to deliver training to managers and staff on various business activities in both official languages and works with subject matter experts to write online courses.
Categories: Business Services, Consulting Services, Professional Services
PO Box 293


Braeside, ON K0A 1G0
Current Hours: Tues. to Thurs.
Important Update: Phone in and Zoom Coaching Calls. Check out our Facebook for more info.