Contact the Board
You may contact members of the Chamber Executive by calling the Chamber Office at
613-623-6817 or by email at info@gacc.ca.
We will strive to get back to you within 24 hours Monday-Friday. 
Gabe Leclerc- President
Gabe opened his Edward Jones office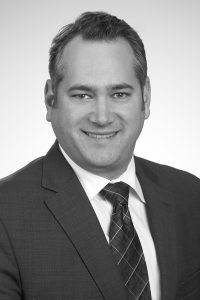 (by the RONA) in Arnprior in October 2014. He is a graduate of Ottawa University and holds the designations of CFP®, FMA and CIWM. Prior to coming to Arnprior, Gabe had over 15 years of Financial Industry experience working with a variety of financial institutions such as Royal Bank, TD Asset Management and Investors Group. He joined the Greater Arnprior Chamber of Commerce in 2017 and is a member of the board. Married with four children, Gabe enjoys spending time at his children's hockey games as both a parent and a coach. A highlight of his hockey volunteer work was accepting the 'Coach of the Year 2014/2015' award while coaching the Leitrim Hawks. Since 2014, Gabe has come to know and care for the town of Arnprior and it's residents. Through the Chamber of Commerce, he looks forward to working toward our residents and business partner's shared goals.
Martha Lavictoire – Vice-President
Martha is a local Realtor® in Arnprior. She oversees operations and is a business partner at Paul's Properties Real Estate Team, with Keller Williams Realty. She loves that she gets to work alongside her husband, Paul Lavictoire. Martha is a visionary thinker, super connector, and business strategist. She  is happiest  when helping others to achieve their goals and enjoys strategizing and networking to create winning  partnerships.  With a tremendous amount of experience and education  in residential sales, marketing and management, she has built their sales team to achieve  top gold sales awards with Keller Williams Integrity annually.  
As a proud mom, of  two athletic teens, you will often hear her at various local sporting events cheering just a bit too loud for her favorite players.
Steve Stephens – Director
Steve is a Professional Engineer, a graduate of the University of Waterloo in Mechanical Engineering, the University of Michigan in Lean Manufacturing, and has
several certifications in industrial engineering and operations management.  He has designed equipment, processes and manufacturing plants, and has managed a variety of operations in Canada and the USA. For the past 20 years, he consulted in Lean manufacturing in the United States, Mexico and Europe. Steve and his wife recently moved to the Arnprior area. They have 2 adult daughters. He enjoys the outdoors (Alpine skiing, kayaking, landscaping, travel), and restoring anything that has a motor. As a member of the GACC, he hopes to be able to help local businesses improve their bottom lines, and workplace environment.
Christine Jarrett- Director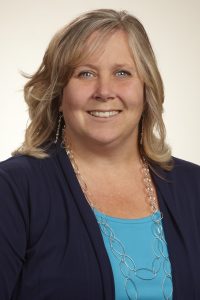 Christine has been a member of the GACC Board since 2017. 
Her passion for small business goes back to her childhood with both of her parents being small business owners, understanding the role that vibrant business has in the health of a small community. Originally hailing from Georgetown, Ontario and graduating from the University of Western Ontario (London), she has resided in the Ottawa Valley since 2011. She is a Financial Advisor with Edward Jones proudly helping clients and small business owners in Arnprior and surrounding areas. In her spare time she enjoys golf, reading and music.
Chris Hooper – Director
** Coming Soon**
Alicia Ott – Director
** Coming Soon**
Liam Racine – Director
** Coming Soon**