Why Should I Become a Member?
Have you ever asked yourself how your business would benefit from a membership with the Chamber of Commerce? Here are 3 good reasons.
 Join a Chamber and reap the benefits. Attend networking events, receive free website listings, be offered marketing and sponsorship opportunities, be eligible to receive TD merchant discounts or Esso gas discounts and become a member of the Chambers' Group Insurance Plan.
Join a Chamber and become part of the community. Build relationships, hone your leadership skills, volunteer your expertise, celebrate your milestones and have some fun. Chamber members know a healthy economic sector equals a healthy community.
 Join a Chamber and you are part of a centuries' old tradition. We are the recognized voice of business almost everywhere in the world. We are the first point of contact for investors, tourists and residents looking for information. We are men and women working together to promote civic, commercial, industrial and tourist development throughout our county.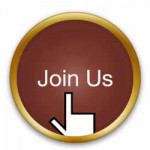 Joining the Greater Arnprior Chamber of Commerce is one of the best investment decisions your business you will ever make. We invite you to become a member today. Click here to download our membership application in PDF format.
Christine Juhasz, Arbonne International
L'Arche Arnprior
Stephen Dodd Financial Services
Gabriel Leclerc, Edward Jones
South Algonquin Cottage Services
Tomazin Law Office
Arnprior Aerospace Inc.
Creative Display Technologies