Andrew Kasprzak – Vice President
After 25 years of working on the front line of the Ottawa Community Housing Corporation and running a lawn care side business at home to beautify the Valley, I help to provide it with a curb appeal.
Now, after 22 years in business as Greengo Grass Grooming, my company's and personal goals are being slowly reset and my inner drive to make a further difference starts to manifest.
I enjoy providing my services to customers and volunteering for the GACC in the field of overall support of commercial activities and their promotions within the Arnprior and Area business community.
While individual business' prosperity is everybody's business, all local businesses' prosperity is a success affecting the local economy. We all want to get there.
That's what makes my further difference.
Cathi Fairfield – Treasurer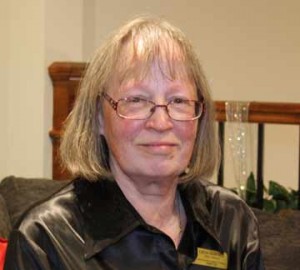 I've lived in Arnprior for most of my life. I have been a chamber member for about 20 years and a member of the executive for 16. I have worked in manufacturing for 45 years, starting on the production floor and working my way through to my present position of Cost Analyst at Pillar5 Pharma.  In my spare time I'm usually at the cottage in the summer and the hockey rink in the winter.
Julie Brown – Director
Born and raised in Arnprior, I spent 6 years in Ottawa attending Algonquin College and Ottawa University; eventually deciding to settle close to family in Arnprior. I started 12 years ago with Northern Credit Union as a part-time teller and eventually worked my way up to my current position as Branch Manager. I am a firm believer that you can attain any goal you set for yourself.
Gilbert "Gib" McMullen – Director
Arnprior resident since 1986 Previous Employment – Corporate Credit Manager – 18yrs. Executive Director Credit Counselling Services – 12yrs. Restaurant & Grill, Apple Sauah's – Arnprior – 8yrs. Presently – Apple Sarah's Catering Phone: 613-623-5690
Paul Lavictoire – Director
A ten year residential real estate industry veteran and still loving it! Paul has a long successful record of guiding local and international clients with their real estate transactions. He is devoted to serving the needs of real estate Sellers and Buyers throughout Ottawa, including the Valley and surrounding areas.
Chris Hooper – Director
Chris Bowes – Director
Stephanie Lorincz – Director
Search the Directory
Search
Contact the Executive
You may contact members of the Chamber Executive by calling the Chamber Office at 613-623-6817 or by email at info@gacc.ca.