Andrew Kasprzak – Vice President
Cathi Fairfield – Treasurer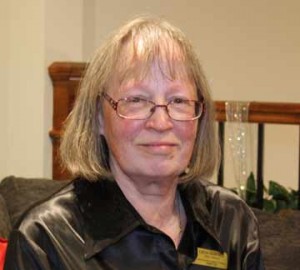 I've lived in Arnprior for most of my life. I have been a chamber member for about 20 years and a member of the executive for 16. I have worked in manufacturing for 45 years, starting on the production floor and working my way through to my present position of Cost Analyst at Pillar5 Pharma.  In my spare time I'm usually at the cottage in the summer and the hockey rink in the winter.
Julie Brown – Director
Born and raised in Arnprior, I spent 6 years in Ottawa attending Algonquin College and Ottawa University; eventually deciding to settle close to family in Arnprior. I started 12 years ago with Northern Credit Union as a part-time teller and eventually worked my way up to my current position as Branch Manager. I am a firm believer that you can attain any goal you set for yourself.
Gilbert "Gib" McMullen
Director
Arnprior resident since 1986 Previous Employment – Corporate Credit Manager – 18yrs. Executive Director Credit Counselling Services – 12yrs. Restaurant & Grill, Apple Sauah's – Arnprior – 8yrs. Presently – Apple Sarah's Catering Phone: 613-623-5690
Chris Hooper – Director
Chris Bowes – Director
Leslie Obsorne – Director
Stephanie Lorincz – Director
Search the Directory
Search
Contact the Executive
You may contact members of the Chamber Executive by calling the Chamber Office at 613-623-6817 or by email at info@gacc.ca.