What is GACC
Greater Arnprior Chamber of Commerce is an active and progressive non-profit voluntary organization promoting the civic, commercial, industrial and tourist development progress of this great community. The Chamber is a catalyst and a volunteer organization where business and professional people work together for the common good. A volunteer Board of Directors governs the Chamber and meets monthly to conduct business and organize special events.
Our Mission
The mission of the Greater Arnprior Chamber of Commerce is to act as an independent and non-partisan, member-driven business organization that enhances economic prosperity and quality of life in Arnprior and McNab/Braeside by creating a positive business environment and contributing to the success of communities through leadership, representation, information and networking opportunities.
Benefits of membership
There are many benefits to becoming a Chamber member including:
attend local networking events
free company profile on the Chamber internet site
access to unique, high profile advertising opportunities
save money with reduced merchant fees and gasoline discounts
convenient access to signed Certificates of Origin
group insurance plan for companies with 1 to 50 employees
receive business referrals from the Chamber Office and Information Centre
communicate with like-minded Business People
influence decision makers
celebrate achievements
Fo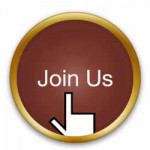 r more information about the benefits of joining the Chamber, please contact us. An active Chamber membership ensures the success of the Chamber, it's programs and events. New members are very welcome!
Thanks to Francis Dupuis for providing the photograph on this page.
Search the Directory
Search